Tuesday November 12, 2013
Quick Tip Tuesday: Black Friday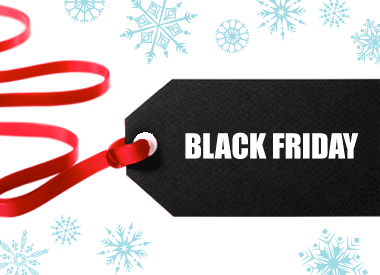 Welcome to another installment of Quick tip Tuesday the informative article that answers all the computing questions you didn't know you had. As this is the last Quick Tip Tuesday post before Black Friday we will provide you some tips on buying a new laptop, so when you find that killer deal at 3 AM you are ready!
Screen size:
The average screen size is around 15 inches, but it is entirely preference based.
The next point for consideration is the number of options the computer has. Check to see if it has a CD drive, how many USB ports it has, and if it has an HDMI or VGA display port (they allow you to display on an external monitor or TV).
Hard Drive size and type:
disc or solid state
Solid states have a faster start up speed and tend to be more durable, but have the larger price tag
if you're going for a solid state drive alone the minimum size recommended is 120 GB.
Disc based hard drives are good, and much cheaper than the solid state drives.
For the traditional (disc) hard drive you will want at least 500 - 750 GB of space, but the more you can get the better.
Operating System:
The operating system installed on your machine should be a 64-bit operating system.
RAM size:  
a minimum of 4 GB is sufficient for general use.
Make sure you check out your major's system requirements issued by your department to make sure the machine satisfies the requirements. Hopefully these tips will help you know a score from a lemon this Black Friday. If you would like more detailed information on computer buying check out: http://www.computerhope.com/btips/index.htm