Ayotzinapa Parents Visit UDSL
Tuesday, November 1
Time: 4 p.m. — 6 p.m.
Location: School of Law - Joseph E. Keller Hall
Tags:  School of Law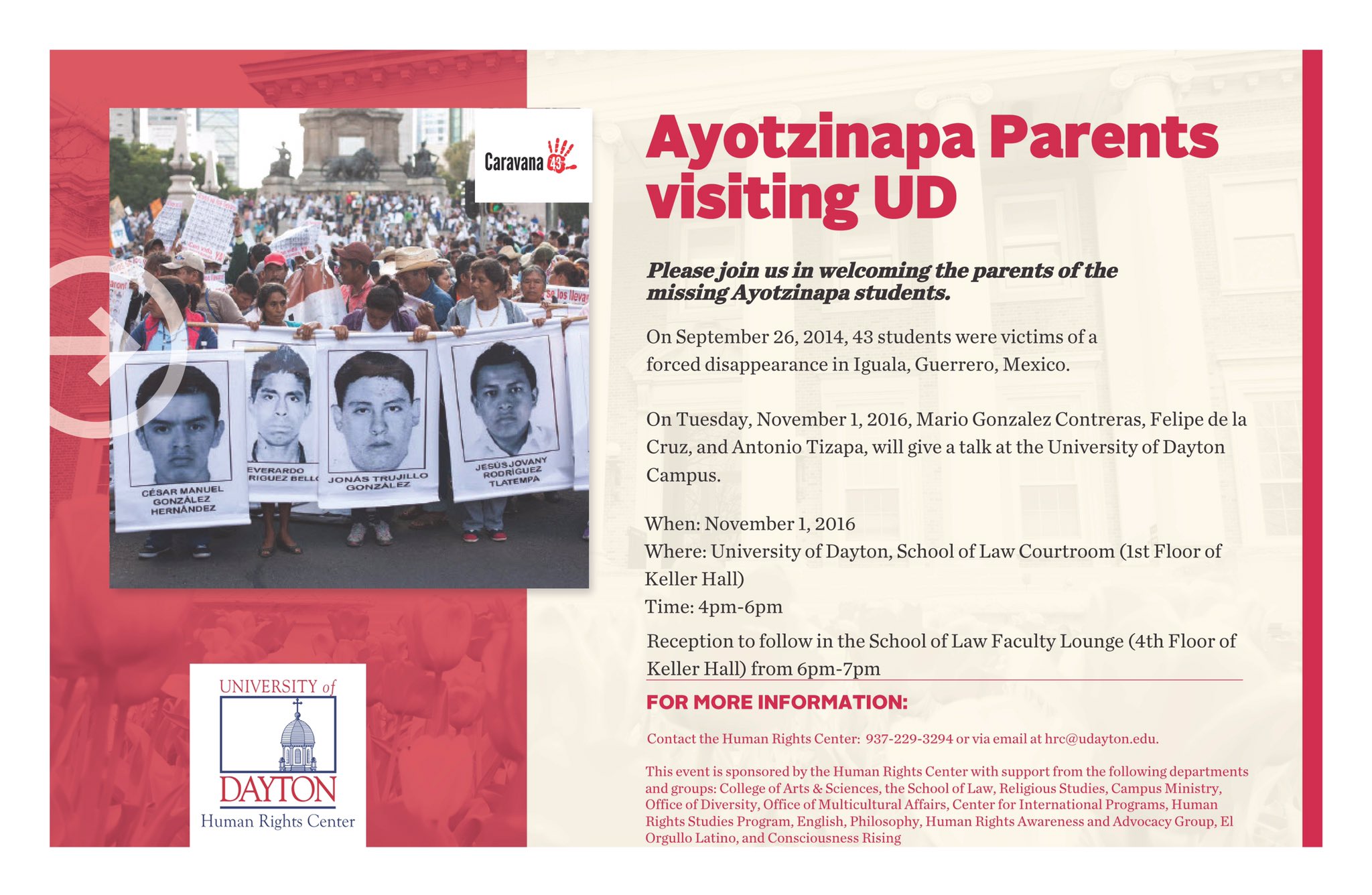 On Sept. 26, 2014, a total of 43 students were victims of a forced disappearance in Iguala, Guerrero, Mexico.
Please join the Human Rights Center and Dayton Law in welcoming Mario Gonzalez Contreras, Felipe de la Cruz and Antonio Tizapa, parents of missing Ayotzinapa students, on Tues., Nov. 1, 2016, from 4-6 p.m. at the School of Law's courtroom in Keller Hall, with a reception immediately following in the faculty lounge. 
Read more: Search for Answers
Contact Information:
Name:  Beth Herdmann
Email:  
herdmanne1@udayton.edu